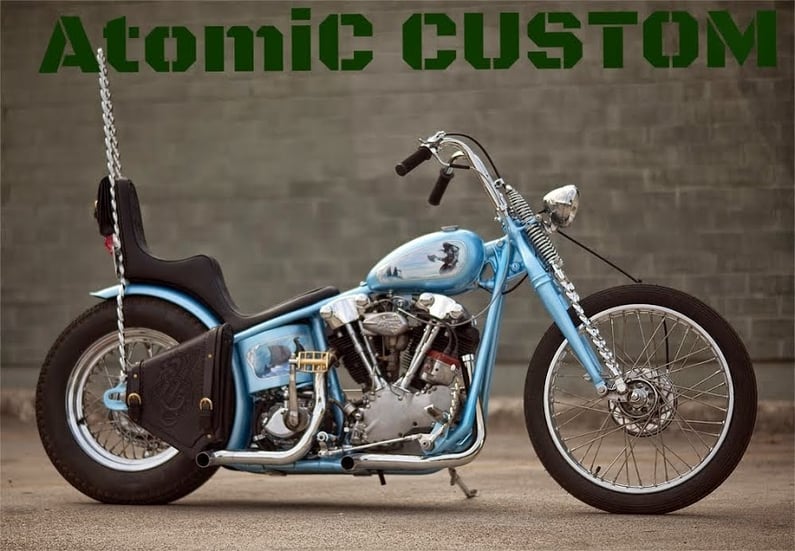 Clancy, MT
Web: www.atomic-custom.com 
Phone: 406-980-1244 
Email: atomiccustom@gmail.com 
Q: How long have you been in business?
A:15 years
Q: What is your specialty?
A: Harleys of all years!
Q: What bikes do you own/ride?
A: Knuckle stocker, Generator Shovel chopper, hot rod FXRT, CRF450
Q: What are your favorite BAKER products?
A: All of them! Currently using the OD6 on 3 builds as well as a 4 speed in a Knuckle chopper build.
Q: What is your favorite bike your shop has built with a BAKER product in it?
A: My 91 FXRT.. but this upcoming Knuckle might edge out that RT!
Q: Do you have any interesting or funny BAKER related stories?
A: Ripping some mud with Scott on the dirtbikes this spring!
Q: Any cool news about your shop?
A: 2018 is coming in hot!
Q: Do you host any events? If so, what is the biggest or most important event?
A: Sturgis!
Q: What does American made mean to you?
A: Everything...