Magnolia, TX
Email: kent@luckydevilmetalworks.com
Q: How long have you been in business?
   A: 15 years.
Q: What is your specialty?
   A: My main specialty is metal forming, custom fabrication, and machine work. Though, I also turn wrenches, paint, and do body work.
Q: What bikes do you own/ride?
   A: A good friend gave me an old 1969 XLCH before I opened Lucky Devil and she is still the only bike I own.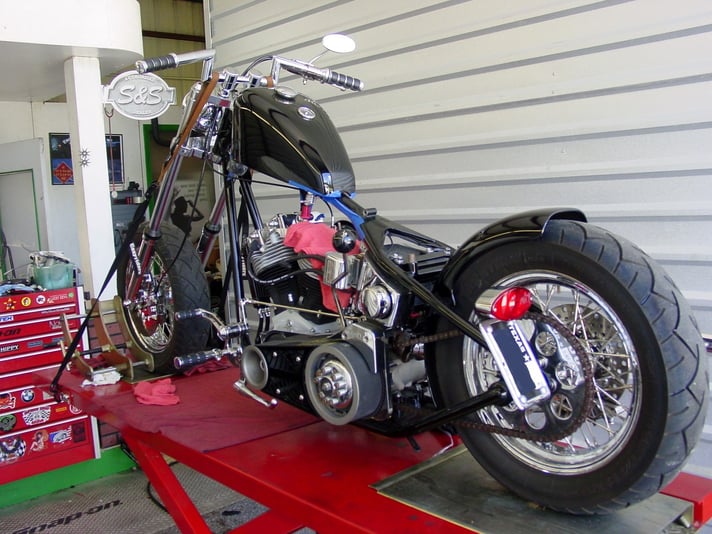 Q: What are your favorite BAKER products?
   A: The 6-into-4, the N1 shift drum, the OD6, but really I love all the products I have worked with from Baker and lust after the ones I haven't...yet.
Q: What is your favorite bike your shop has built with a BAKER product in it?
   A: Betty, a black shovel chopper with 16" x 3.5 wheels front and rear.
Q: Do you have any interesting or funny BAKER related stories?
   A:  I guess my favorite was when Mark and Mr. Baker stopped by the old shop for a visit.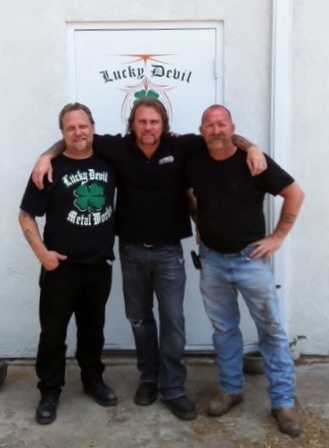 Q: Any cool news about your shop?
   A: Just finishing up a long time specialty project "Little Red", a 1969 FL chopper restoration with a lot of detailed fab work, engraved cam cover, rocker boxes, 3" open belt with E start and a sweet 6-into-4 with a N1 shift drum (for a retired Vet).
Q: Do you host any events? If so, what is the biggest or most important event?
   A: No, I am a one man shop these days so I don't host and rarely get out.
Q: What does American made mean to you?
    A: Anything made inside our borders, not easy or cheap to do but well worth the effort in my opinion.