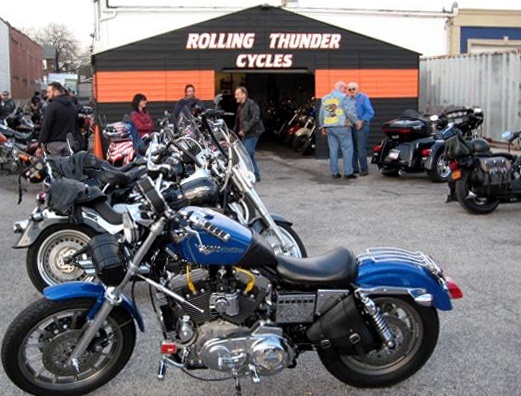 Hempstead, NY
Q: How long have you been in business?
A: 35 years.
Q: What is your specialty?
A: Harley-Davidsons only (1936-up), custom built V-twins and American 'others'.
Q: What bikes do you own/ride?
A: Harley Road King, both owners
Q: What are your favorite BAKER products?
A: 6-speed and 7-speed conversions, GrudgeBox and reverse.
Q: What is your favorite bike your shop has built with a BAKER product in it?
A: A Softail with Baker FFP Primary, Baker 5 speed trans, S&S K motor (see image below).
Q: Do you have any interesting or funny BAKER related stories?
A: We loved it when Bert was doing tire-smoking burnouts in reverse.
Q: Any cool news about your shop?
A: We will be installing a BAKER 7-speed (DD7) on a 2014 FLTR with a 124" engine next week. We installed a GrudgeBox a few weeks back.
Q: Do you host any events? If so, what is the biggest or most important event?A: Summer BBQ's with local sales reps setting up tents to answer questions and inform customers.
Q: What does American made mean to you?
A: We love it when we see it, but you don't see it much any more. That is why we choose Baker products.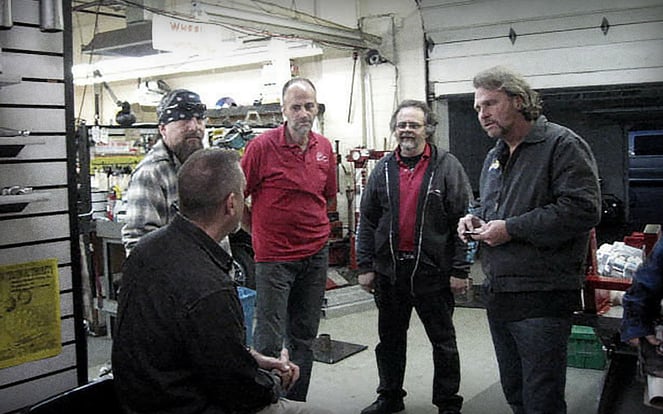 If you are a BAKER dealer and would like a chance at becoming our Featured Dealer of the Month, please click here.