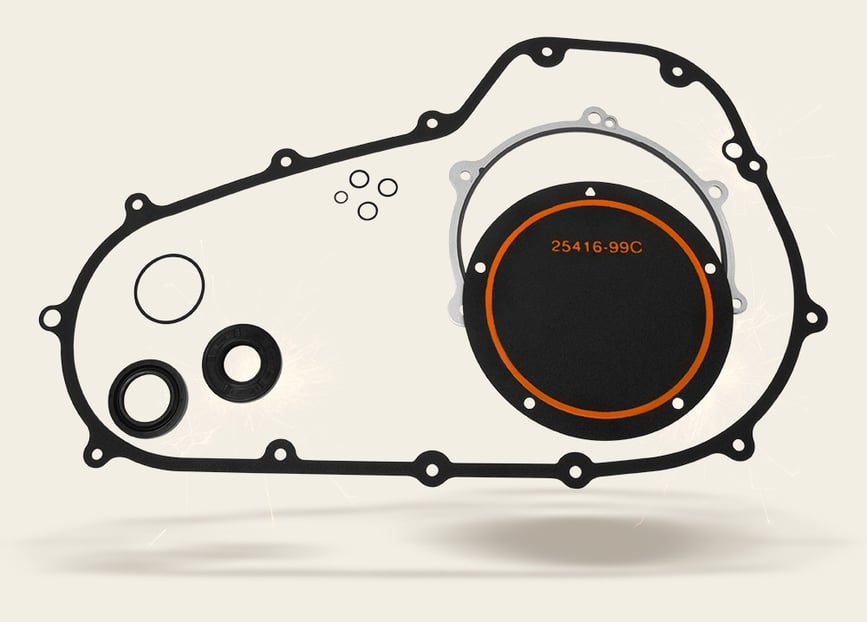 Primary Rebuild Kits
This convenient, all-inclusive kit was designed to freshen up those high mileage bikes and prevent leaks. It offers everything you'll need to either replace your worn primary gaskets and seals or when you need to put the primary back together after you've removed the outer cover. The kit includes all gaskets, seals and o-rings to make the job as painless as possible.
Primary Rebuild Kits are available for 1994-Later FL models, 1994-Later Softail models, and 2005-2010 Big Dog Motorcycles. 
Open Road Cycles
Denver, North Carolina
Phone: 704-489-1100
Email: openroadcycles@bellsouth.net
Q: How long have you been in business?
A: 11 years.
Q: What is your specialty?
A: We work on anything. 90% of what we work on are Harleys of all years and models.
Q: What bikes do you own/ride?
A: Leo has a 2005 Softail converted to a Road Glide. And AJ has a 2008 Dyna Lowrider and a 2004 Sportster.
Q: What are your favorite BAKER products?
A: I'm going to have to say the Armored Attitude Adjuster.
Q: What is your favorite bike your shop has built with a BAKER product in it?
A: Probably Jason's 2007 Road King with the BAKER GrudgeBox.
Q: Do you host any events? If so, what is the biggest or most important event?
A: We just started one last year on Veterans Day. It's the Ron Howard Memorial Ride. Looking to really expand that this year.
**Note from BAKER Drivetrain: To stay informed on the Ron Howard Memorial Ride, please follow Open Road Cycles on FaceBook.
Q: What does American made mean to you?
A: Better quality and peace of mind knowing it's not going to fail.
Use Your Head and Wrench Right

This BAKER Gearhead Class is about Torque Capacity of a Transmission with the one and only Bert Fu*king Baker.

 
Daytona Bike Week Recap
The BAKER crew hit the road again and headed down south to the 77th Annual Daytona Bike Week. We were set up at Bruce Rossmeyer's Destination Daytona, displaying our products and doing installations. Some other vendors were Ohlins, Klock Werks, S&S, Jim Nasi Customs, Speeds Performance Plus, Vance & Hines, Performance Machine, Rinehart Racing, Wheeldock and many others. There were many exciting thrills like Rhett Rotten's Wall of Death, Urias Family Globe of Steel, The Flaunt Girls, and daily live music.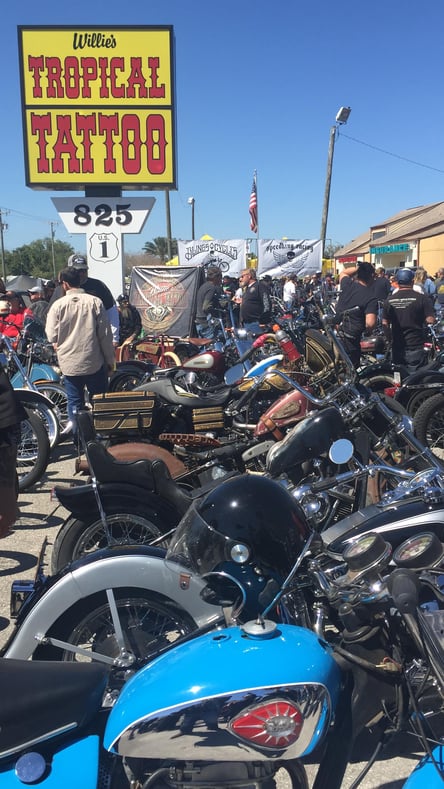 Other events around Bike Week included, Bling's Cycles' annual party, Willie's Tropical Tattoos Bike Show, and Billy Lane's Sons of Speed Vintage Motorcycle Race.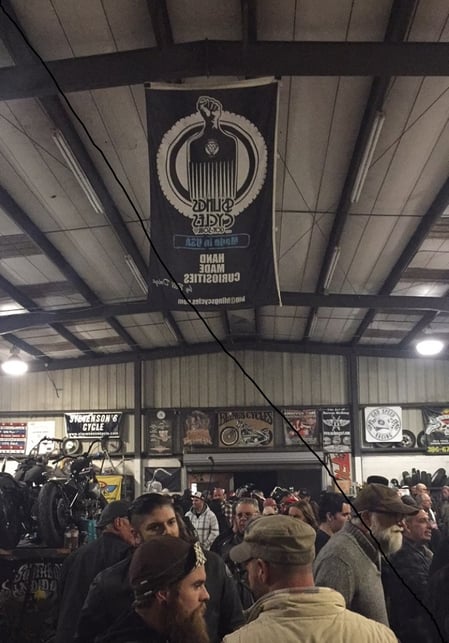 The Daytona Speedway was packed with many vendors from Fox Factory to Kuryakyn to many more. Justin Brayton won first place at the Daytona Monster Energy AMA Supercross on a Honda CRF 450. Jared Mees took first place at the 2018 American Flat Track season opener on his Indian Scout FTR750. 
The legendary Carl's Speed Shop was open for the last time during Bike Week as owners Carl and Diane Morrow have decided to retire after 50 years in business. We wish the best of luck to Carl and Diane in their future endeavors.  
Want to find us on the road?
Take a look at our Events Calendar to see if we're coming to an event near you.
February/March "Like My Bike" Contest Winner
Congratulations to Kelly from Lethbridge, Canada! 
Kelly left a great caption with his entry into the Like My Bike Contest. In case you didn't get a chance to read it, we thought we'd share: 
"My Dad bought this bike new in '95, the year I graduated high school. I have always dreamed of the day it might become mine, and that finally happened 22 years later! After getting the bike just how he had always wanted it, he decided he was ready to start over and passed it down to me, the year I turned 40. It is in near mint condition, with many upgrades including a Baker Overdrive 6-Speed and S&S 111" power plant. This picture was taken the day I pieced it back together after having the front fairing repainted, and a new set of Dunlops installed. The wide whitewalls suit the factory Birch-White paint so good. I've never seen another Ultra in this color, it gets a lot of compliments wherever I go. I can't wait for spring to come so my Dad and I can hit the road, with him on his new CVO Road Glide, and me on Old Faithful."
Thank you to everybody who has submitted their photos and captions. We love hearing back from the Gearheads in the BAKER Drivetrain circle.
If you haven't shared your story yet, click below to join the next contest:
Like My Bike Contest

Show off your bike and the BAKER Drivetrain 

products you're using

 in our 

Like My Bike Contest.

The bi-monthly winner will receive a free shirt just like Kelly N. from Lethbridge, Canada did! Congrats Kelly!



Learn more

 

The BAKER B-Note Rewards Program

Get rewarded for your BAKER purchases with BAKER B-Notes. Earned and redeemable only through us, they're as good as cash! Sign up in seconds.



Learn More

Hail To Those Who Have Served

It's the least we can do, 10% off to active duty or veterans of the Armed Forces. You'll just need a photo of your DD214 or active/veteran ID card.

Chat with us via our website or call (517) 339-3835 to redeem.