No More Stripped or Broken Shift Levers
Replace your stock shift lever with our Truss Style shift lever and you'll be taking a big step forward in both function and form. The stock shift lever has cast splines which are prone to stripping, our shift lever has broached splines just like the gear splines in our transmissions. They'll stand up to the rigors of daily and spirited use. Our truss style lever features design cues inspired by the structure of connecting rods and highly stressed airplane levers, they're as tough as they look. Currently offered for 1980-06 (except 2006 Dyna) 5-speed Big Twin models & Big Dogs, under development for 2007-later models.
Ride a later model bike? Be contacted as soon as we release the shift lever kit for 2007-Later:
---

 
Hempstead, NY
Web: www.rollingthundercycles.com 
Phone: 516-489-0770 
Email: salesrtc@optonline.net
Q: How long have you been in business?
A: 35 years.
Q: What is your specialty?
A: Harley-Davidsons only (1936-up), custom built V-twins and American 'others'.
Q: What bikes do you own/ride?
A: Harley Road King, both owners
Q: What are your favorite BAKER products?
A: 6-speed and 7-speed conversions, GrudgeBox and reverse.
Q: What is your favorite bike your shop has built with a BAKER product in it?
A: A Softail with Baker FFP Primary, Baker 5 speed trans, S&S K motor (see image below).
Q: Do you have any interesting or funny BAKER related stories?
A: We loved it when Bert was doing tire-smoking burnouts in reverse.
Q: Any cool news about your shop?
A: We will be installing a BAKER 7-speed (DD7) on a 2014 FLTR with a 124" engine next week. We installed a GrudgeBox a few weeks back.
Q: Do you host any events? If so, what is the biggest or most important event?
A: Summer BBQ's with local sales reps setting up tents to answer questions and inform customers.
Q: What does American made mean to you?
A: We love it when we see it, but you don't see it much any more. That is why we choose Baker products.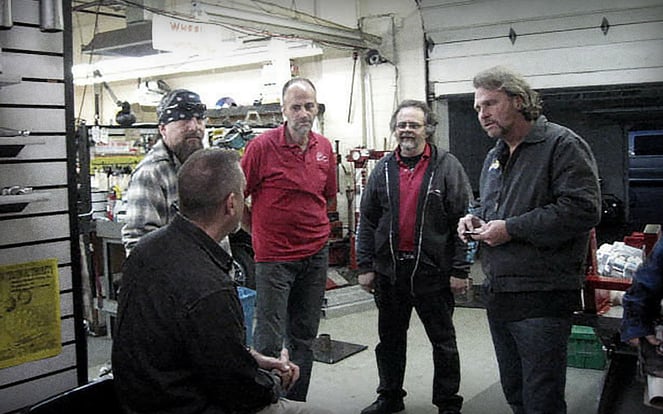 ---

Use Your Head And Wrench Right

This BAKER Gearhead Class is all about properly installing the BAKER Factory 6-Speed Tapered Roller Bearing Kit. Lurkin' Lerg gives you the run through. 
---

Daytona Bike Week 2018
Free On-site BAKER Transmission Installations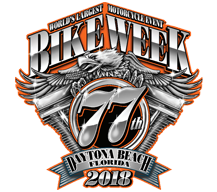 Ride free, worry free with FREE BAKER transmission installations by the BAKER crew at Bruce Rossmeyer's Destination Daytona in Ormond Beach. Stop by our booth in the back lot at the dealership, we're right at the shuttle stop. You can visit with our Gearhead crew, see and learn about our new products, make purchases and even have your BAKER components installed on- site. We pay for the labor for any transmission purchases (OD6, DD6, DD7 and GrudgeBox), spots are filling up fast, make your reservation today! 
---