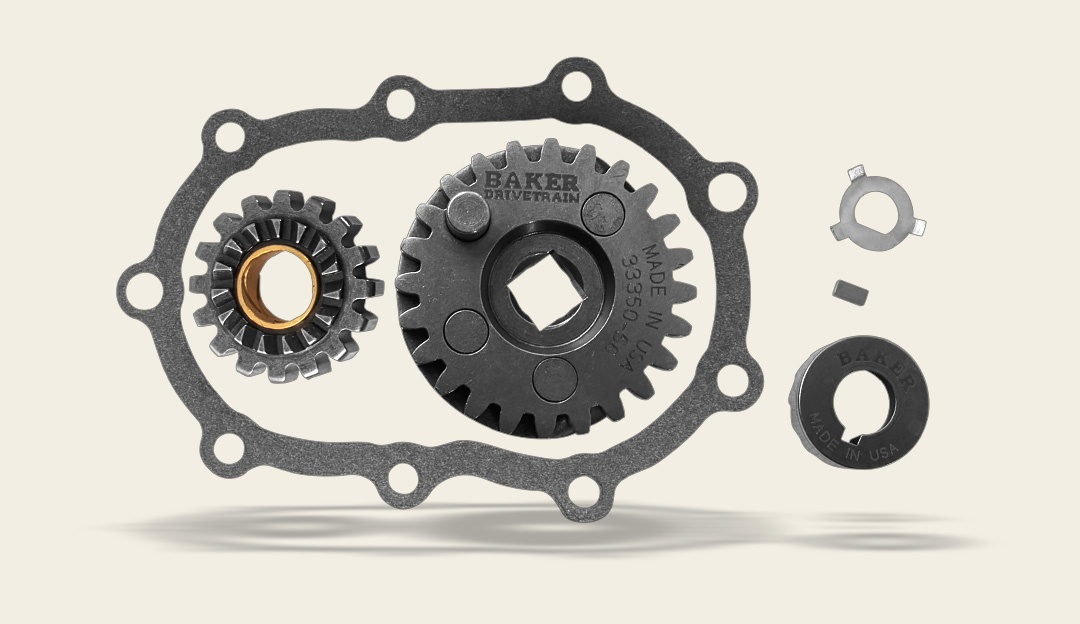 BAKER Klassic Kicker Gears™
These American made kicker gears are made out of 1018 HR Steel, tumble finished to 20 micro and then heat treated to 50-55 RC. With our 

meticulous

 process, these gears roll as smooth as glass and will be the last set of kicker gears you'll ever buy. The Klassic Kicker Gears will fit in 
1936-1986 H-D™ Big Twin kicker equipped models and BAKER 4-speed and 6-into-4 kicker equipped transmissions.
John Jessup's Dream Rides Inc.
Stockton, California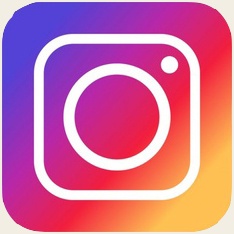 Phone: 
209-467-4669

Email: FXRTman@gmail.com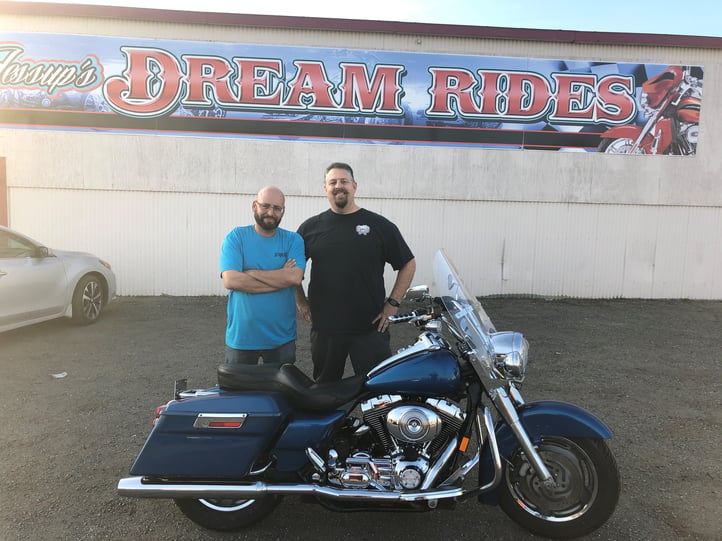 Q: How long have you been in business?
A: I have been in business since 2004.
Q: What is your specialty?
A: Our shop is a full service shop for Evo and newer Harleys. We do everything from dyno tuning, to routine maintenance.
Q: What bikes do you own/ride?
A: My daily driver is an 1985 FXRT with an SSCycle TC124 and a Baker 6 Speed :).
Q: What are your favorite BAKER products?
A: I love the BAKER 6-speed for older stock 5-speed transmissions and the GrudgeBox for the new stock 6-speeds.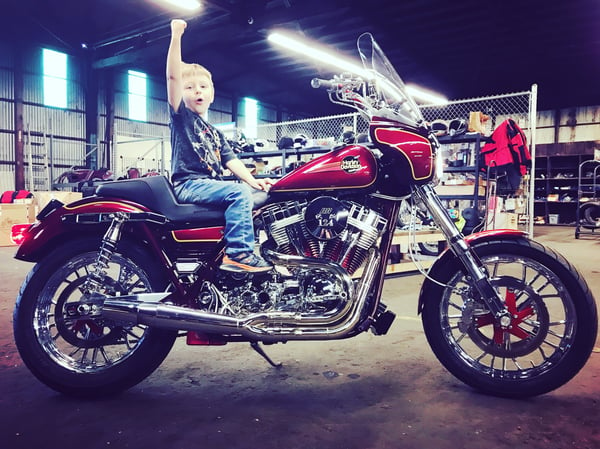 Q: What is your favorite bike your shop has built with a BAKER product in it?
A: We recently built a 1984 FXRDG with a fuel injected 124" running a BAKER reverse shift pattern drum, a BAKER hydraulic side cover, and a BAKER screw in style oil dip stick.
Q: Any cool news about your shop?
A: I am building my first Shovel Motor FXR. I'm super excited to work on a motor that I haven't done much with in the past.
Q: Do you host any events? If so, what is the biggest or most important event?
A: We host bike nights regularly we have a separate IG for them. You can follow our events at @209bikenights. We are also planning a camp out from July 6th-8th, check it out at www.dreamridescampout.com.
Q: What does American made mean to you?
 A: American made to me means that there are more Americans working and building cool shit! Its a shame that the motor company is building so many things overseas now. I support American made products whenever available!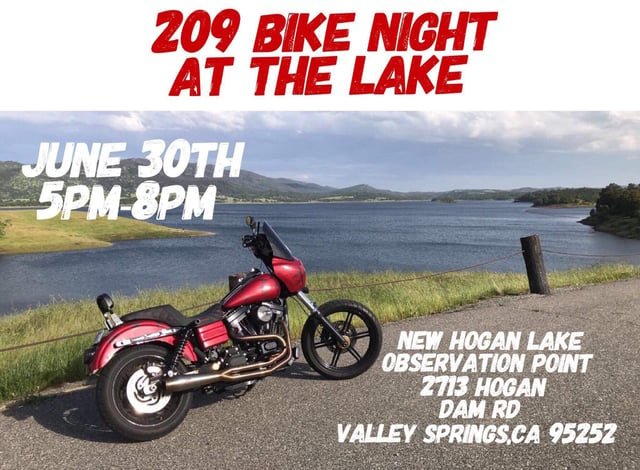 Use Your Head and Wrench Right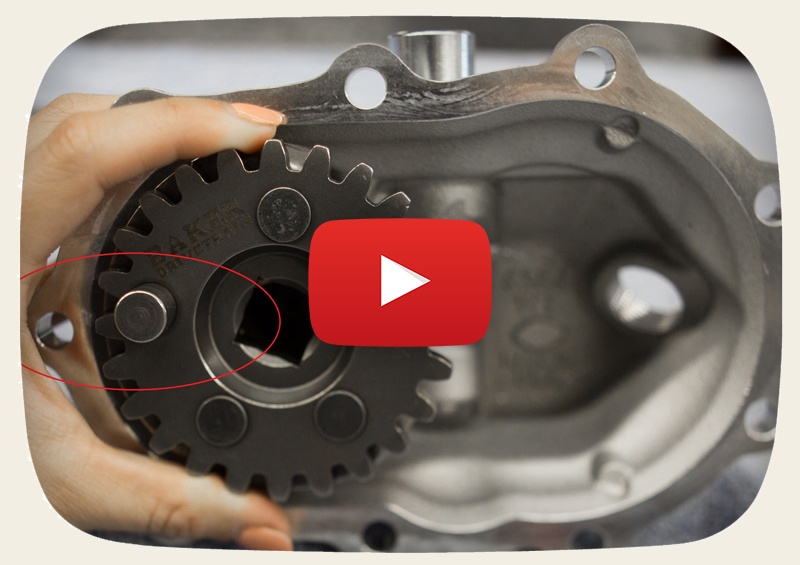 This BAKER Gearhead Class is about properly clocking the BAKER Klassic Kicker Gears with Fudge.

 
Born Free Motorcycle Show
Come hang out with the BAKER crew at the 10th annual Born Free Motorcycle Show in Silverado, California on June 23-24, 2018. You could also win a 6-into-4 
Want to win a 6-into-4 Transmission at Born Free?
Want to find us on the road?
Take a look at our Events Calendar to see if we're coming to an event near you.
---
Get Yours

We'll add a free Classic Black BAKER Logo T-shirt (*to every order over $750). Limited to one free shirt per order.

We're closed on Independence Day

To celebrate a core value of this great nation, we at BAKER will be ripping around on July 4th. We hope you are too!

 

Like My Bike Contest

Show off your bike and the BAKER Drivetrain 

products you're using

 in our 

Like My Bike Contest. 

The bi-monthly winner will receive a free shirt.



Learn more